Pride Swansea 2019
May 2019
2019 saw the relaunch of the ever popular Swansea pride event. This year, to celebrate diversity throughout the city and in conjunction with the 50th anniversary of Swansea becoming a city, Swansea came alive with a wash of colour, a parade through the city centre and two live stages, with performances throughout the day. Even the sun made an appearance as hundreds of people laughed, danced, and handed out leaflets at the event to raise awareness of LGBT+ issues.
More than 1000 people took part in the city centre parade which wound its way through the streets in a 2 hour celebration of everything LGBT. The parade then arrived at Museum square where a huge stage was set up beside the ever popular Street food festival.
The festivities ran on into the night and an estimated crowd of 3000 turned up throughout the day to support and enjoy this wonderful event.
Total Sound Solutions provided Sound, lighting and crew for the main stage, looking after the many acts for the day. We also looked after the audio for the Zumba display that formed part of the parade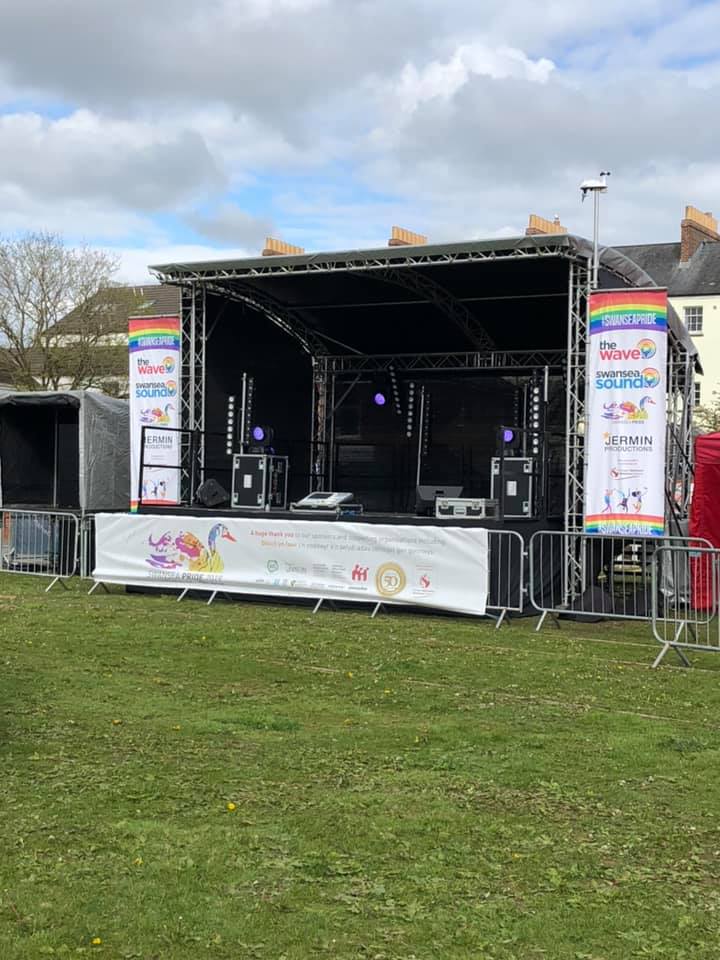 during the parade.